ASME Certified Instrumentation and Tubing
For over 40 years GENERON has provided onshore and offshore tubing and instrumentation services around the world.
We specialize in providing trained, certified and qualified personnel for the design, manufacture, installation and testing of Instrumentation & Electrical systems and products.
GENERON's focus is providing our customers with cost efficient savings, solutions and services in the safest possible environment.
INSTRUMENTATION CONTROL SYSTEMS INTEGRATIONS
GENERON offers international and domestic onshore and offshore services for trouble shooting, repair and new construction.
GENERON offers tubing installation and integration, bending fabrication, and installation of various instrumentation systems.
GENERON specializes in custom turnkey capabilities from concept to completion.
FLARED TUBING
GENERON installs Hydraulic and 37 degree Fittings in various types of fluid systems and controls.
AUTOCLAVE MEDIUM AND HIGH PRESSURE TUBING
Our AutoClave Engineer Certified Technicians can bend and install medium and high pressure tubing in all relevant applications.
PIPE BENDING
Our Certified technicians bend Pipe to ASME B31.3 and Chapter IX High Pressure Piping Standards.
Some products reference two pressure ratings for the same product. In this instance, to ensure the safest product selection, it's important for the system engineer and end user to understand the standard's necessary for the safest intended application.
GENERON complies with API-6A Specifications for Wellhead and Christmas Tree Equipment.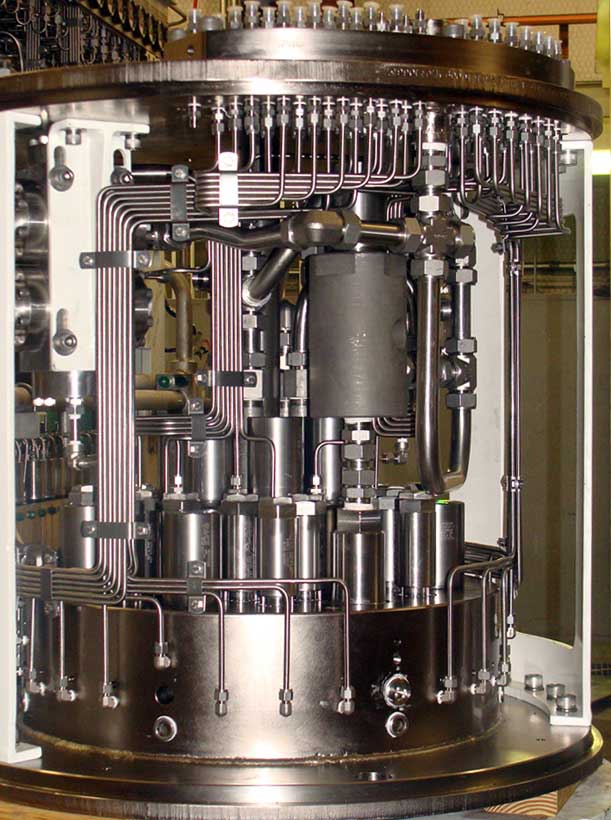 BOP Control Pod